National Highlights
A look at how Pathways Canada is scaling for impact at a national level to support the next generation of students.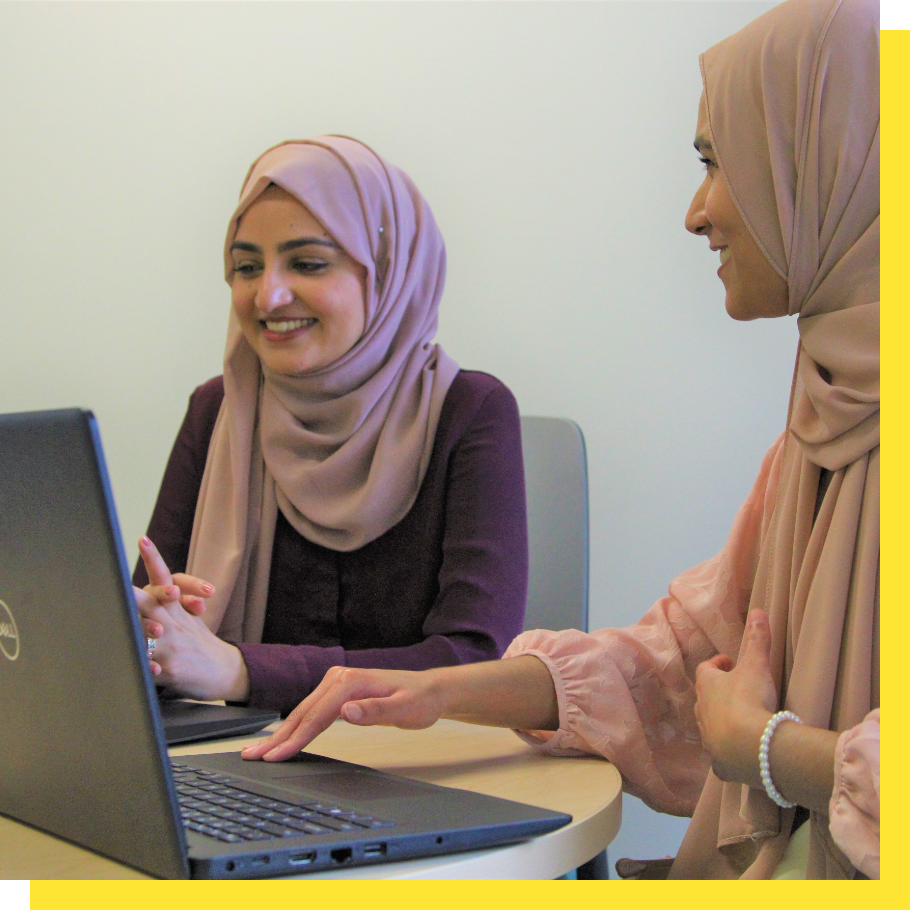 Using Technology to Further our Impact
Challenges such as learning loss and increasing unaffordability mean young people must navigate through an increasingly complex environment of pandemic unpredictability, fears of unemployment, transportation affordability, and food insecurity. Our organization is uniquely positioned to respond to these challenges by evolving the core Pathways Program and expanding our reach through intuitive, innovative, and measurable solutions.
Many recent projects involved working closely with Pathways Program Partners across Canada to respond to evolving needs of students and incorporate new technologies to mitigate learning disruptions. For example, embedding e-tutoring and online mentoring into core programming allowed program location staff to keep students connected to their education during school closures.
Looking ahead, we continue to explore new ways to strengthen our support of youth. We have embarked on a number of pilot projects designed to test different approaches to program delivery and build our capacity to make data-informed decisions. Based on learnings from these pilots, we have accelerated the development of a technology platform that will increase operational efficiencies and support the delivery and management of our services. This platform will support the evolution of the Pathways Program, including the delivery of hybrid programming, and create new ways to engage with youth and communities. Working alongside our Program Partners, we have implemented a range of feedback channels to ensure user input informs product development. This agile approach to development allows us to optimize and iterate efficiently, enabling us to scale for impact and reach more youth across the country.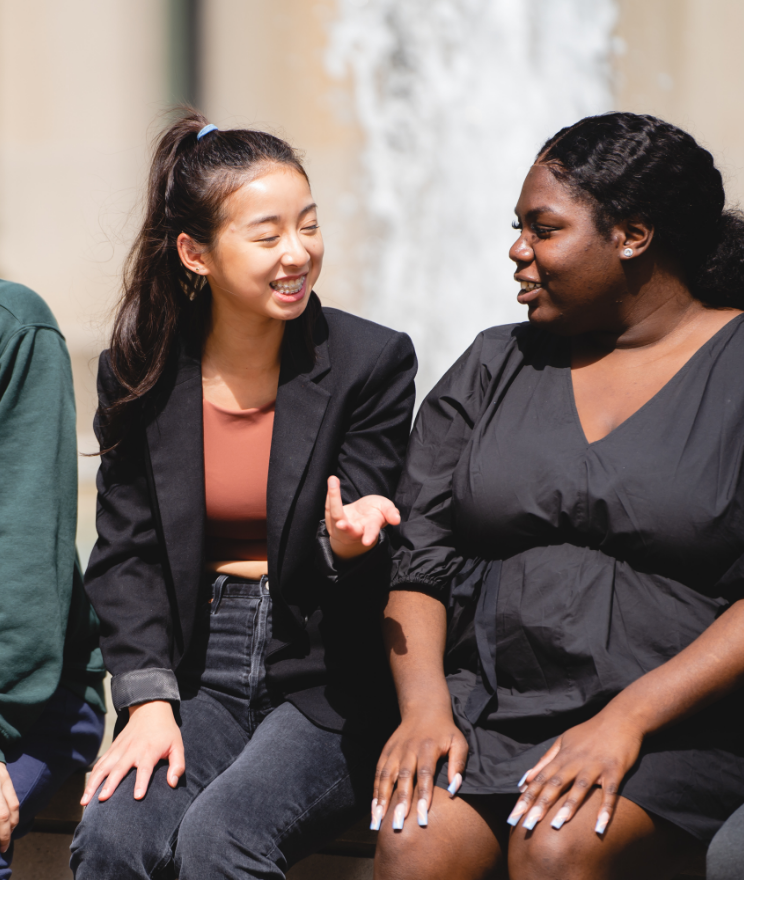 Centering Youth Voice in our Work
Young people bring critical perspectives to strengthening the Pathways Program for greater impact, and we are committed to ensuring youth are actively engaged in the planning, implementation, and decision-making of our services.
Last summer, we partnered with Three Things Consulting, an Indigenous-owned firm specializing in youth and community engagement, leadership development, and healing programming. Together, we designed and facilitated Listen Up—a three-month youth voice pilot that engaged Pathways students from across Canada to share their experiences in the program.
Over 250 youth from across the country participated in activities, including in-person gatherings, virtual meetups, online surveys, and social media challenges.
The in-person gatherings were designed to celebrate achievement and excellence in education. Youth were invited to talk about why the Pathways Program mattered to them and how it could be strengthened to enhance community building and youth support systems.
In one gathering with Indigenous youth, students shared that the Pathways Program is helping them connect with their culture and create a sense of belonging. They also expressed a desire for more opportunities to connect with the broader Pathways network in the future.
Further gatherings saw grade-diverse students share their experiences during the pandemic, and racialized youth sharing their stories and recommendations for helping to create culturally relevant programming and inclusive and welcoming program spaces for all students.
We will continue listening to youth and learning from their perspectives through these important conversations to ensure their voices continue to shape our programming and guide future solutions to current challenges.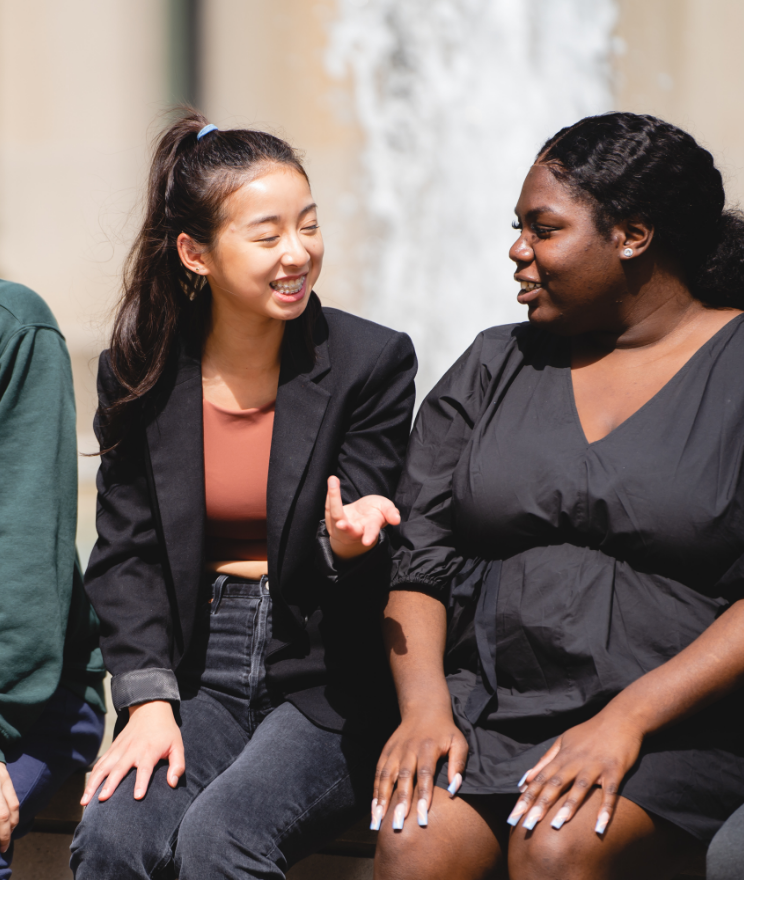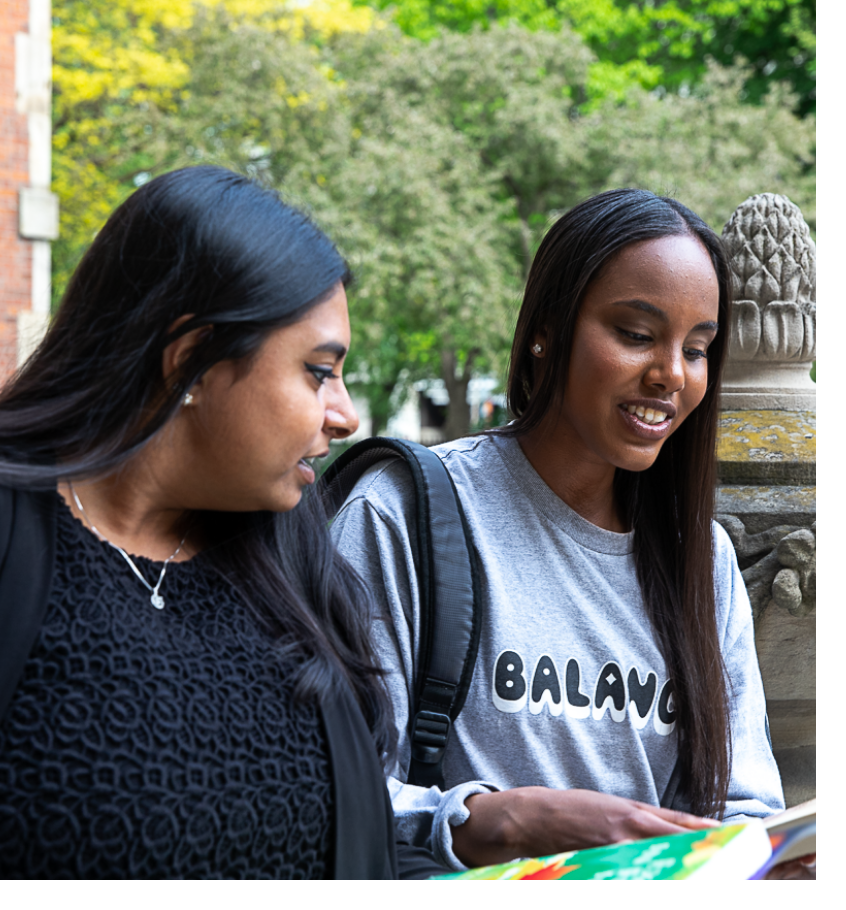 Fueling the Long-Term Success of Pathways Alumni
Over 20,000 students have graduated from the Pathways Program across Canada since 2004, but their journey with Pathways doesn't end with high school graduation. We're committed to supporting the ongoing success of program alumni through meaningful opportunities that assist their personal and professional growth.
In the last year, we launched an online job board for alumni to access exclusive employment and internship opportunities. The job board aims to open doors for alumni in various career fields, including employment opportunities with our dedicated network of corporate partners nationwide.
We also offer alumni paid internship roles at Pathways Canada, giving them opportunities to give back to the program while gaining tangible work experience to help them on their journey to success.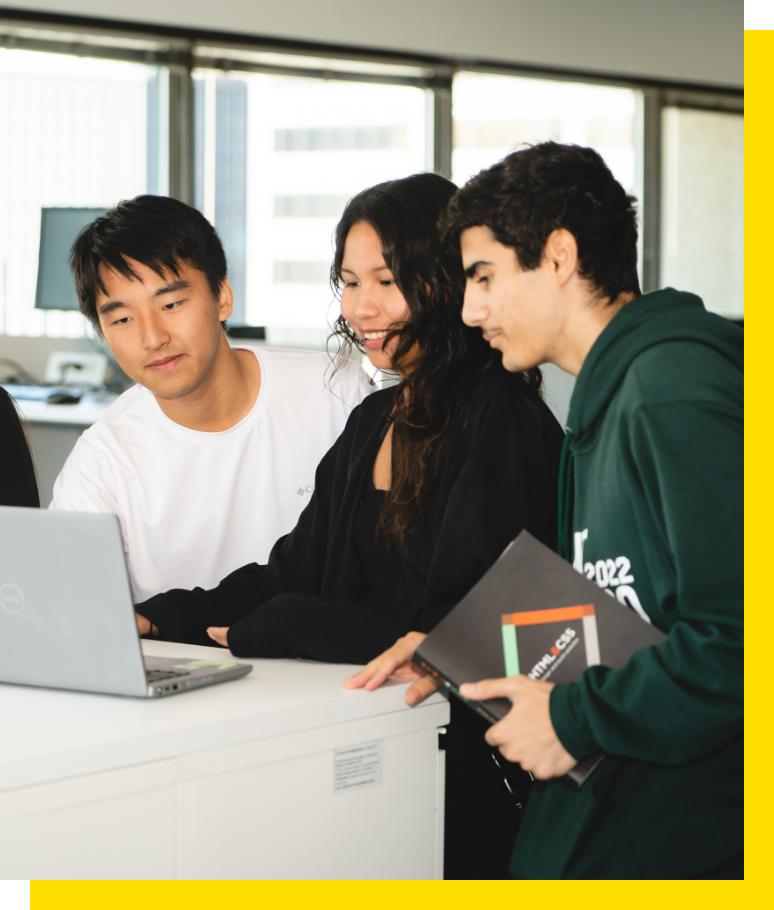 Welcoming a New Partnership in Thunder Bay
We focus on building honourable, long-term partnerships with Indigenous communities and recognize that services designed for Indigenous youth need to be Indigenous-led to best meet student and community needs.
Pathways Thunder Bay launched programming in the fall of 2021, in partnership with the Regional Multicultural Youth Council (RMYC). While the RMYC delivered initial support to youth, they also worked with us to identify a new community organization to lead the full program. Last fall, through a program bundle transfer ceremony at Fort William Historical Park, we formally transitioned the delivery of the Pathways Program to Shkoday Abinojiiwak Obimiwedoon—an Indigenous-led organization that supports children, youth, and caregivers by providing programming and experiences that reflect the cultural values of Indigenous families and communities.
In the 2022-23 school year, Pathways Thunder Bay expects to serve approximately 50 students as they work toward establishing the program in the community and creating their own space. Continued expansion will happen in the coming years, ensuring youth voice remains at the forefront of program growth and development.
Through this partnership, more Indigenous youth will have access to culturally affirming and empowering programming that reflects their histories and languages, providing a vital sense of belonging in educational spaces and helping them to graduate from high school.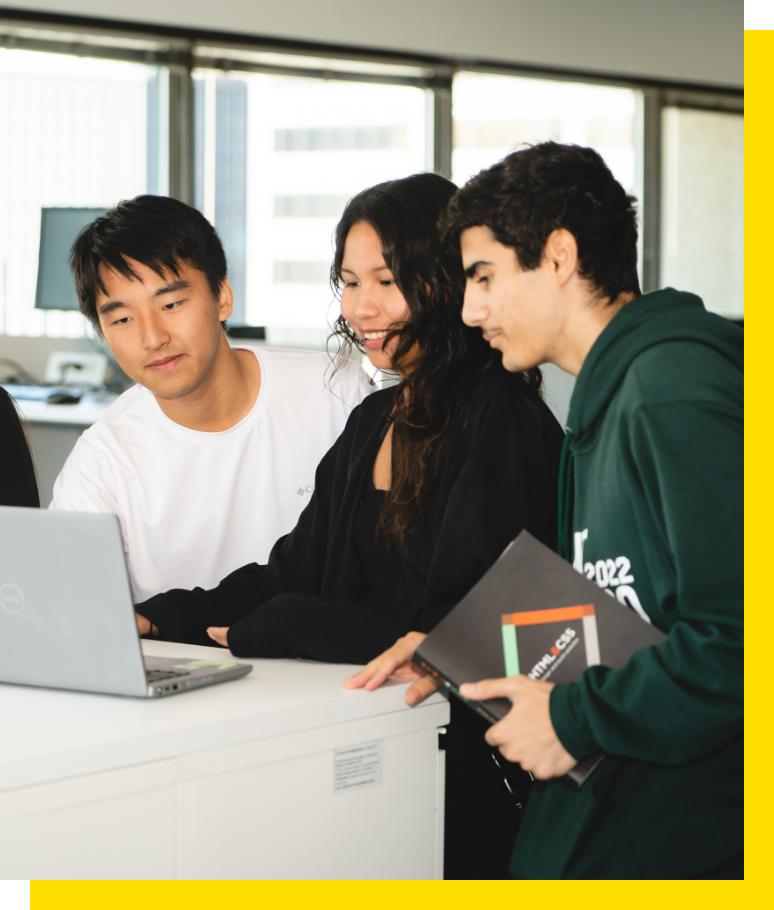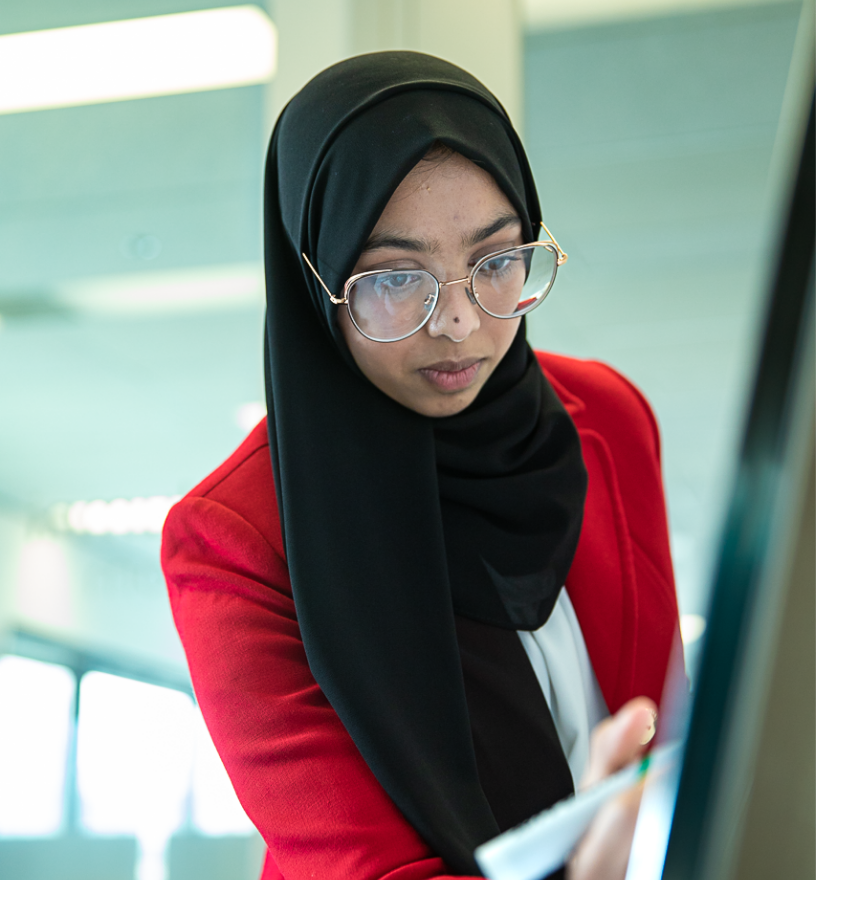 Insights from Frontline Staff
One of our core values is Excellence is Achieved Through Evidence—we are deliberate in our pursuit of excellence and are committed to continually learning from others, sharing lessons learned, and applying knowledge to further our support of youth.
The Pathways Program's innovative model, which provides youth with a holistic combination of academic, financial, social, and one-on-one supports, is proven to promote positive youth development by meeting the needs of young people during the critical years of high school.
Although there is substantial evidence to prove that interventions like the Pathways Program promote positive outcomes for youth, there is little information on what this work looks like in practice.
That's why our dedicated Research and Evaluation team has launched a new series called Learning from Youth Experts, designed to provide practical insights into youth work from Pathways frontline staff so that others may learn from their expertise.